Welcome!
If you were looking for Stuart Delony... you came to the right place.
I'm a storyteller, seeker, sojourner, question-asker, provocateur, and radio host. The hope with Snarky Faith is to create space for questions, dialogue, and conversations centering around life, culture, and spirituality.
As a former pastor, I'm tired of what American Christianity has become. It's a selfish cult that exists to prop itself up and has forgotten its roots.
The old ways were lost as Jesus was relegated to being a marketing tool and the Bible a weapon of industry and control. Today, most churches exist to keep their congregants happy and make sure the offering plate continues to get passed. And that's on a good day.
Jesus started a radical movement fueled by love and compassion that existed under the shadow of the empire and thrived in the margins of society. The theology was simple. Love God, love others, and live in a way that helps mend brokenness and restores dignity to the forgotten.
Today, Christianity is an industry driven by politics, prestige, and power.
The faith tradition is broken, and I'm not okay with that.
My hope with Snarky Faith is to incite change no matter how big or small. I want to cultivate conversations that help people to look for new ways to live out their faith. I'm also one of the weird ones that think that God still moves today - we're just looking in the wrong places.
I'm here for those that are fed up with the way things are and want change. Whether you're tired of church culture or deconstructing your faith, you've got a safe space here. If you're questioning, seeking, or aren't even sure why you're here; just know it's cool, and I'm glad you showed up.
It's always good to meet fellow travelers along the way, and I've learned that it's never by chance.
So, enough talk about me. Tell me more about you.
---
If you want to chat, find me on Facebook or Twitter or feel free to email me anytime.
I'd love to chat and/or grab a coffee (virtual or otherwise).
Grace, peace, and snark,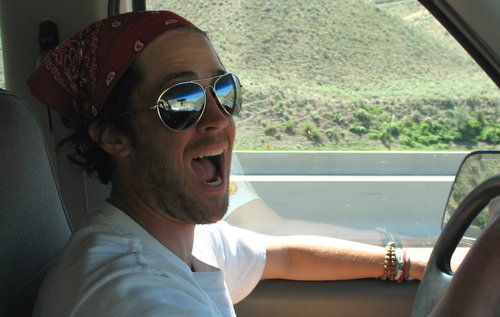 Stuart Delony
"Being a Christian is less about cautiously avoiding sin than about courageously and actively doing God's will." ― Dietrich Bonhoeffer